Welcome
Badger State Fruit Processing is a family owned business and the largest independent supplier of cranberry products in the United States. We are cranberry specialists. Situated in the heart of cranberry country, we do it all. We are:
Cranberry growers
Cranberry processors
Cranberry warehousers
Cranberry transporters
As a result, Badger State is the most vertically integrated and cost effective supplier of cranberry products.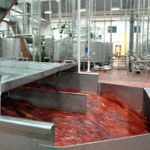 Badger State's new state of the art sweetened dried cranberry facility has the capacity to process 50 million pounds of finished product annually.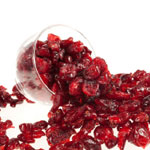 We offer Red River retail packaging for our Premium Dried Cranberries.
The packaging accommodates sizes:
2 ounce package
4 ounce package
6 ounce resealable pouch
25 pound double walled cardboard cases